SBA-based Roger Freedman and Glenn Beltz withstood brutal CFI badgering from drooling position holder Gordon Feingold today as they ventured 25nm East to CMA in their new SR20 N720DG, while Jim Campbell and son hurtled westward from Van Nuys in N7788T so as to rendezvous for breakfast and a photo opportunity.
A good Cirrus time was had by all.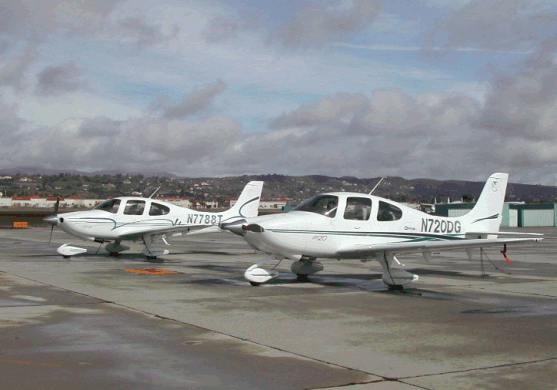 The breakfast club at CMA (Camarillo, California)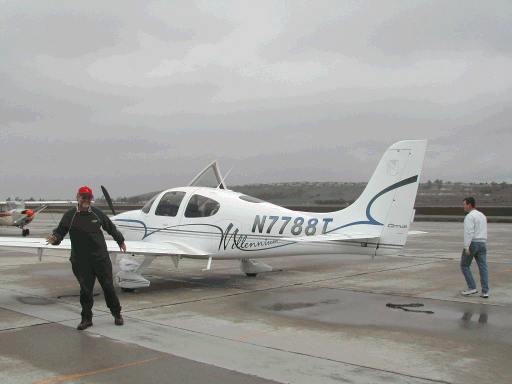 Roger Freedman and Jim Campbell play "musical airplanes" with Jim's SR20.