Mitch…do you not work for Textron?
Edited…MitchW…why did you change your name after my post?
Edited…now you have changed your contact information and your city and now you are following me.
Moderators…is he a member?
That entry onto the forum was so graceful I'm thinking one of Cessna's baby boomer sales guys used Mitchell's computer while he was away from his desk. [:P][;)] Yeah, I know there are baby boomers here who invented the internet, but you know the type. [:D][:D] Sorry, couldn't resist. [;)]
Mitchell, COPA has members who own everything from the Mustang to Citation X. There are dozens of single-pilot jet owners (Cirrus…of course, Cessna, Embraer, One Aviation/Eclipse, etc…) and pilots. Not to mention dozens more who own and/or operate single (and multi-engine) turboprops. Piper. TBM. Pilatus. You name it.
For future reference, a full-disclosure question would have gotten you some great answers from current owners of all those products. 'Hey guys, I'm interning at Textron and wondering what you like about the Vision vs. the M2.' Something like that. Remember your future customers will be able to spot BS or less-than-upfront interactions from 100 miles away. A lot of those people will be sales leaders in other industries (directly or indirectly).
In all seriousness, good luck in your career. You don't need me to tell you that Auburn is a great school and aviation is a great industry. It's an exciting time to be in the business.
Home airport is still valid. [:P]
This is the guest forum. Maybe you know that and I'm misunderstanding.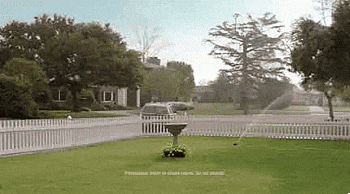 Maybe you and I should be the welcoming committee. [:D] [:P]
All kidding aside, I would hope that he comes back and starts over.
But his hometown is not valid (Deluth, Illinois) [:P]
You are too much…[:D]
I think he is a member…how can he follow me?
No, he is not. Plus he has completely bogus contact information. If John wishes to keep his guest account active I suggest he update it. Otherwise I will delete his account. We require contact information to be provided and that assumes it is accurate.
Other than the forums he can access (at this point Guest and Marketplace) he cannot. He could follow your posts in those forums.
Now getting really curious what he posted…
Check out Andy's 3rd post of the thread.
Not much Really. A Vision vs M2 Citation sort of question. If really written by a Cessna employee just underhanded marketing attempts… If he is, not sure really.
Sign me up! [:D]
Me too! I can think of COPA members who were doing FAR worse things at 21. [:P] An internship at Textron is really cool. Plus, given the interesting [:P] discussions over the years here about Cessna salespeople, it would be nice to catch a guy on the front end of his career!
LOL
You are correct. He could retire at 35yrs if he was to take to heart some of the comments about their sales force.
Dammit, Carl!!!
(For those who don't get that, it's the eternal "Blame everything on Carl The Intern" meme)
Best of luck to our new welcoming committee,
Being born and raised in Baltimore, a welcoming committee has a different connotation…if needed I am available for travel and I can "reach out and touch someone".
just saying. [:#]